Welcome to our web site. We are in the process of rebuilding our site using some of the newer web technology. We will be getting most of the information from our old site onto this one. Check back periodically as we continue to build!!
ARI is a full-service Archaeological and Historic Preservation consulting firm with offices in Chicago, Illinois and Madison, Wisconsin . To find out more about ARI, the services that we provide and information regarding some of the projects that we have worked on in the past or are currently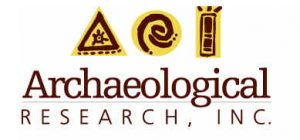 working on, check out our page on notable projects.
We look forward to hearing from you and the possibility of meeting your archaeological and historic preservation needs!
Contact Information:  David Keene     dkeene@arch-res.com